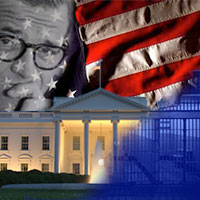 Provision Theater presents
REDEEMED
The Fall and Rise of Chuck Colson


Athenaeum Theatre Studio One
2936 N. Southport Ave.
Lobby level
Chicago, IL 60657
Lincoln, Wellington and Southport
CTA Bus #9; Brown Line Wellington Stop

No late seating. Recommended for ages 12+. Performance lasts approx. 2 hours including a 15-minute intermission.



In the 1970's, against the backdrop of the explosive Watergate scandal, Chuck Colson grasped for meaning during the tumultuous investigations that led to the collapse of the Nixon administration. A convicted former special counsel to the president, Colson paradoxically found new life— not with success and power, but while in national disgrace and imprisonment.
Provision Theater presents
REDEEMED
The Fall and Rise of Chuck Colson

Canceled

Sold Out

Info: hover your mouse over the icon to learn more