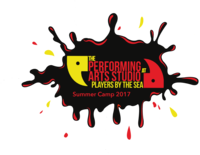 Summer Camp 2017
EXPLORATION OF RHYTHM (Percussion Camp) Session 1
Instructor: Greg Hersey


Players By The Sea
106 6th Street North
Jacksonville Beach, FL 32250


June 19- June 23; Rising 1st - 4th Graders;Call to make deposit: $75 SHOWCASE: Friday, June 23



This is a one week percussion and music workshop. Students will concentrate on the fundamentals of music theory, and learn to apply those fundamentals in the rehearsal process. This is especially recommended for musical theater kids. The class will be instructed by Greg Hersey. Greg holds a Master's Degree in Percussion Performance from the University of North Florida. If your kid loves singing and rhythm, this is the course for you! Sign up today.
Summer Camp 2017
EXPLORATION OF RHYTHM (Percussion Camp) Session 1
Instructor: Greg Hersey

Canceled

Sold Out

Info: hover your mouse over the icon to learn more