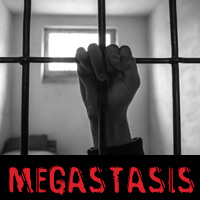 Eclipse Theatre Company presents
Megastasis
part of the 2017 Kia Corthron Season


Athenaeum Theatre Studio Three
2936 N. Southport Ave.
3rd Floor
Chicago, IL 60657
Lincoln, Wellington and Southport
CTA Bus #9; Brown Line Wellington Stop

Performance lasts 2 hours and 15 minutes including a 15-minute intermission. Performance contains strong language - not for all ages.



Nineteen-year-old Tray loves his grandfather and loves caring for his infant daughter, hoping one day to marry the baby's mother. But in the War on Drugs, a joint at a party becomes a major military provocation, and Tray unwittingly falls into a black hole of bewilderment, rearranging his plans and his life. Workshopped through New Works Brooklyn at Brooklyn College and New York Theatre Workshop. Directed by Aaron Todd Douglas.
Eclipse Theatre Company presents

Megastasis

part of the 2017 Kia Corthron Season

Friday, August 18, 2017
Saturday, August 19, 2017
Sunday, August 20, 2017

Canceled

Sold Out

Info: hover your mouse over the icon to learn more