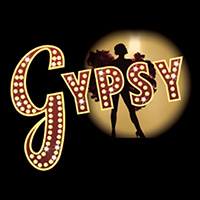 Gypsy: Another Door Theatre Project



Skokie Theatre
7924 Lincoln Ave
Skokie, IL 60077






The students of the Another Door Theatre Project present what is regarded by many as the greatest musical ever created, GYPSY is the ultimate tale of an ambitious stage mother fighting for her daughters' success… while secretly yearning for her own. Set all across America in the 1920's, when vaudeville was dying and burlesque was born, Arthur Laurents' landmark show explores the world of two-bit show business with brass, humor, heart, and sophistication.

The celebrated score, by Jule Styne and Stephen Sondheim, boasts one glorious hit after another, including: "Let Me Entertain You," "Some People," "You'll Never Get Away from Me," "If Momma Was Married," "All I Need Is the Girl," "Everything's Coming Up Roses," "You Gotta Get A Gimmick," "Small World" and "Together Wherever We Go."

Another Door Theatre Project, Inc. is a non-profit theater company that bridges the gap between education and performance. Our rehearsal process and performances are dedicated to exploring the varied educational, social and political issues of the human condition as they exist today. Another Door's Ensemble Conservatory includes a richly talented group of musical theatre actors dedicated to the highest professional standards of excellence.
Gypsy: Another Door Theatre Project

Canceled

Sold Out

Info: hover your mouse over the icon to learn more