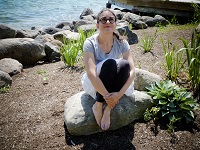 2017PS Swan
This event is open to the public - No ticket or reservation is needed


Charleston County Public Library Auditorium
68 Calhoun St.
Charleston, SC 29401


Note, School groups are granted priority access to 9:15am performances; please plan accordingly.



Starting with the classic The Ugly Duckling and drawing from her own experiences in an adoptive world, artist Kristin Ward brings to life the tale of one "strange duck" and her quest for belonging. Join the heartwarming "supporting cast" as the main character learns that beauty is more than what you are born with, and that to find where you belong, sometimes you have to look with your heart.
2017PS Swan
This event is open to the public - No ticket or reservation is needed

Canceled

Sold Out

Info: hover your mouse over the icon to learn more