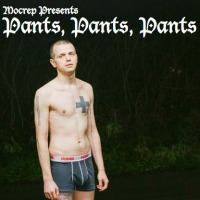 MocRep presents
Pants, Pants, Pants



Athenaeum Theatre Studio Three
2936 N. Southport Ave.
3rd Floor
Chicago, IL 60657
Lincoln, Wellington and Southport
CTA Bus #9; Brown Line Wellington Stop

Performance lasts 70 minutes without intermission. Performance contains strong language–recommended for ages 13+.



In Pants, Pants, Pants we stay alive, we stay positive, and we entertain. Through show tunes, fast choreography, interviews and games, balloons and break away walls, Mocrep and Ludwig Abraham team up to beg the question "What is entertainment?". You will laugh, you will cry, you will be part of something new and exciting, like nothing you've seen before. Our sharped dressed, multi-talented, handsome cast will leave you wanting more Pants, Pants, Pants!
MocRep presents

Pants, Pants, Pants

Friday, August 25, 2017
Saturday, August 26, 2017

Canceled

Sold Out

Info: hover your mouse over the icon to learn more