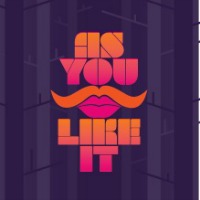 Eclectic Full Contact Theatre presents
As You Like It



Athenaeum Theatre Studio Two
2936 N. Southport Ave.
2nd Floor
Chicago, IL 60657
Lincoln, Wellington and Southport
CTA Bus #9; Brown Line Wellington Stop

All ages. Performance lasts three hours including a 15-minute intermission.



Lovers meet and find their true selves in this new take on a Shakespearean classic. Join cousins Rosalind and Celia as they flee the restrictive rule of Duke Fredrick to find freedom and love in the magical and transformative forest of Arden. A romantic romp filled with laughter and affectionate rumination on the nature of human identity, you'll fall in love with "As You Like It."
Eclectic Full Contact Theatre presents
As You Like It

Canceled

Sold Out

Info: hover your mouse over the icon to learn more