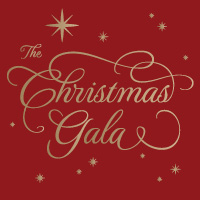 The Christmas Gala



Gordon College
A.J. Memorial Chapel
255 Grapevine Road
Wenham, MA 01984
Shuttles will run between the Gordon College Woodland Lot on Grapevine Road and A.J. Chapel drop off loop from 5:45PM-9:30 PM for both nights of The Christmas Gala.
The A.J. Memorial Chapel parking lot is utilized for those requiring special needs access. A parking placard may be issued to those requesting this access by completing the questionnaire in the ticketing process.

NEW for 2017: Tickets are required for ANY CHILD AGE 12 AND UNDER. Please be sure to add a "free ticket" for each child in your party. All tIckets will be scanned at the door.



The Department of Music presents its Annual Christmas Gala—an event that has become a staple of the Christmas celebration on the Northshore. Featured are the Gordon College Department of Music Ensembles (Children's Choir, Women's Choir, Men's Choir, College Choir, Symphonic Band and Symphony Orchestra.) Audience participation in the carol sing is a highlight of this performance.

Canceled

Sold Out

Info: hover your mouse over the icon to learn more