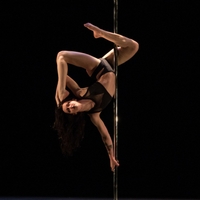 Pole Sport Organization presents
2018 PSO Central Pole Championships: Amateur Days



Athenaeum Main Stage
2936 N. Southport Ave.
Lobby level
Chicago, IL 60657
Lincoln, Wellington and Southport
CTA Bus #9, Brown Line Wellington Stop

All-ages. Amateur Days last 8 hours without intermission.



Be inspired by the athleticism, grace, mobility, and fluidity of dance - on a pole. Join Pole Sport Organization, the world's largest professional and amateur pole dance competition, where over 100 dancers will perform at this regional event. Cheer for beginners taking the stage for the first time, and professionals vying to move on to the U.S. National finals.

5 levels of skill, 5 age groups, 5 categories. Please check website for performer names and division times. We are an all ages event.

Click here

for the day-of event schedule.

Check out a past winner video here!
Pole Sport Organization presents

2018 PSO Central Pole Championships: Amateur Days

Saturday, May 26, 2018
Sunday, May 27, 2018

Canceled

Sold Out

Info: hover your mouse over the icon to learn more