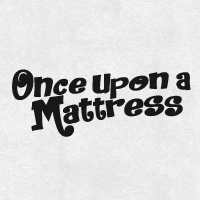 NextStop Theatre presents
Once Upon A Mattress
Music by Mary Rodgers Lyrics by Marshall Barer Book by Jay Thompson, Dean Fuller, and Marshal Barer Adaptation by Tom Briggs and Timothy Allen McDonalds Original Orchestration by Hershy Kay, Arthur Beck, and Caroll Huxley


NextStop Theatre
269 Sunset Park Drive
-- Inside the Sunset Business Park--
Herndon, VA 20170
Visit www.NextStopTheatre.org/Contact for a Map and Directions


Running time 50 minutes. Appropriate for all ages, but all those entering the theatre must have a ticket, regardless of age.


This unique twist on "The Princess and the Pea" stars 25 local youth actors working alongside artists from NextStop's professional company.
"Hans Christian Andersen's classic fairy tale gets a twisted retelling in this lighthearted musical romp. The meek Prince Dauntless is looking for a bride, but none is quite good enough for his domineering mother, Queen Aggravain. Bring the whole family to see what happens when Winnifred the Woebegone arrives from the swamps to fill the kingdom's opening for a princess ASAP. Fun Fact: the role of Winnifred the Woebegone was originated by Carol Burnett on Broadway, and has a history of stars bringing to life this loveable princess including Sarah Jessica Parker, Tracy Ulman, and Amy Poehler (at her High School!)"
NextStop Theatre presents

Once Upon A Mattress

Music by Mary Rodgers Lyrics by Marshall Barer Book by Jay Thompson, Dean Fuller, and Marshal Barer Adaptation by Tom Briggs and Timothy Allen McDonalds Original Orchestration by Hershy Kay, Arthur Beck, and Caroll Huxley

Friday, April 27, 2018
Saturday, April 28, 2018
Sunday, April 29, 2018
Friday, May 4, 2018
Saturday, May 5, 2018
Sunday, May 6, 2018

Canceled

Sold Out

Info: hover your mouse over the icon to learn more