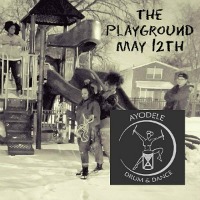 Ayodele Drum & Dance presents
The Playground



Athenaeum Main Stage
2936 N. Southport Ave.
Lobby level
Chicago, IL 60657
Lincoln, Wellington and Southport
CTA Bus #9, Brown Line Wellington Stop

All-ages. Performance lasts 2 hours plus a 15-minute intermission.



Come play with us and immerse yourself in the wonders of African drum and dance. You don't want to miss this exhilarating and thought provoking cultural experience centered around coming of age rituals and the way we play.
Ayodele Drum & Dance presents

The Playground

Saturday, May 12, 2018

Canceled

Sold Out

Info: hover your mouse over the icon to learn more