DONATION CAMPAIGNS
Israeli Residency Program
Thank you for your support of LUMBERYARD's Israeli Residency Program
Imagine what we can do together.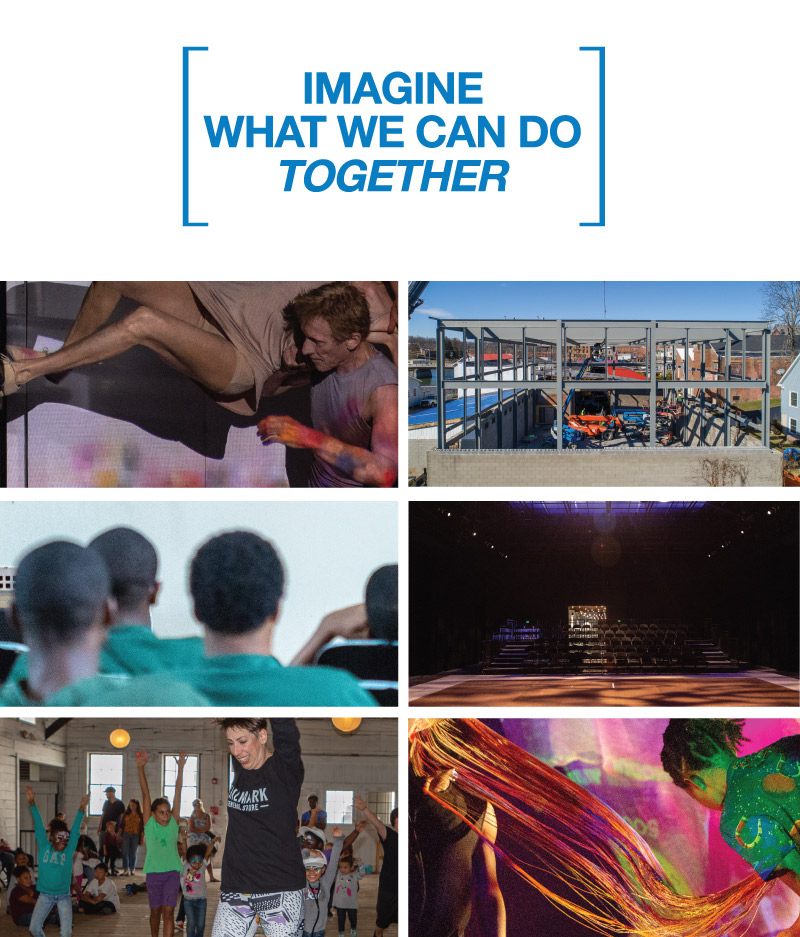 What a year it has been for LUMBERYARD!
We put a theater where there wasn't one.

· We presented a summer festival to sold-out crowds across the Hudson Valley.

· We hosted 1,000 people for our Grand Opening over Labor Day weekend with Tony Award winners Alan Cumming and Savion Glover.

· We launched Fresh Start, an arts intervention program for incarcerated teens at Hudson Correctional Facility.

· We launched our Junior Crew initiative, in collaboration with Columbia Greene Workforce Development NY, to give young people work experience and a summer wage.

· We launched Young Performers, free after-school performing arts instruction in Greene County.

· We invested over $10M in the local economy through construction and program-related expenditures.

LUMBERYARD is more than a theater. Our impact will reach from Main Street to Broadway for the collective benefit of artists, kids, and small businesses. Our vision and capacity are big, but we need your help to achieve our full potential.
Imagine what we can do together.
Please help us by making your tax-deductible donation below.
---
Fresh Start
Transition and Transformation

Fresh Start helps adolescents currently in the prison system to be rehabilitated by means of alternate expression through the arts.

Fresh Start began in May 2018 in the wake of New York Raise the Age reform initiative. At the nearby Hudson Correctional Facility, residents work through creative and challenging exercises that help them tell their own stories, discover more about themselves, and explore alternative means for expressing their wants, needs, and desires. In doing so, the inmates reflect on the choices they made in the past and how to make better ones in the future.

To implement Fresh Start, experienced professionals lead group through an 8 session workshop. In addition, young people have the chance to work with world class artists who visit LUMBERYARD to bring new ideas and opportunities for expression.

Professionals and the participants themselves know the program is working through the visible change of attitude and behavior. It's even having an effect on choices participants make about their time after incarceration. We can see more responsible choices and growth beyond delinquent behavior.

Fresh Start proves that art really can change your life.