Please Select Tickets
You have selected: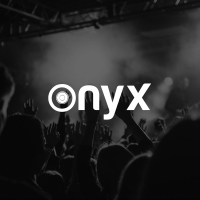 Immerse Yourself in the Music of Eternal Boner and the Remyz
ONYX – Eternal Boner & the Remyz
Presenting South Florida's Hottest Emerging Artists
Thursday, July 20, 2017
at
8:00PM
Arts Garage
94 NE 2nd Avenue
$10 Online
$12 Day of the Event

YOU ARE SELECTING TICKETS FOR STANDING ROOM. THERE'S NO SEATS.
Prepare to immerse yourself in South Florida's hottest emerging artists at Arts Garage. Get ready to rock out to the live music fantasy that is Eternal Boner. EB will come in hard but leave you satisfied after it all. Fusing Funk and Blues into a modern alternative style, the Remyz are an extremely talented group of young musicians. They have made a name in the community as one of the hottest acts South Florida. You have a front row seat to witness the awesome, raw power of South Florida talent.

Eternal Boner Exploding with the sweet nectar that is Logan Rex's voice, Delray Beach's live music fantasy; Eternal Boner comes in hard, and leaves you satisfied. The Boner includes, Pete from Finance as the lead ax-man, Joe Cal on the drums, Max "The Virginia Heat" on keyboards, and Dave finger banging the base guitar. They're sound has been described as: "something we didn't know women did until the 60's" and "The smell of a home-cooked meal after coming back from lacrosse practice". So, If you're not afraid to try new things, that's ok, because live music isn't really a new thing.

The Remyz THE REMYZ are a modern alternative fusion of Funk and Blues band, formed by extremely talented young musicians with strong Jazz roots. People say they are one of the most amazing bands in South Florida. They were nominated for the top five bands among more than 250 acts in the Daytonapalooza Original Arts and Music Festival 2015 and have an article written by Mr. Global GQ dedicated to them as best band. Anyone who knows The Remyz will tell you if you want to get moved by the rhythm, this is your band. In May, they were the winners of the Hard Rock Rising Battle of the Bands in Miami.