Please Select Tickets
You have selected: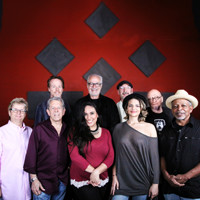 A Tribute to Rock & Roll in the 21st Century
Wolfepak Band
Featuring a musical "who's who" of South Florida musicians
Sunday, April 9, 2017
at
7:00PM
Arts Garage
94 NE 2nd Avenue
The Wolfepak Band Presents 'A Tribute to the bands, artists and songwriters that have changed the form, structure and sound of "Rock & Roll" music in the 21 Century'.

David Wolfe, the brainchild behind the band, has carefully assembled a group of incredibly talented musicians to pay homage to some of music's all-time greatest artists, including; Steely Dan, Stevie Wonder, Michael McDonald/The Doobie Brothers, Bonnie Raitt, Boz Scaggs, Al Green, Luther Vandross, Blood Sweat & Tears, Hall & Oates, Sam Cooke, The Beatles, Amy Winehouse, Toto, and Bob Marley.

This action packed performance is filled with powerhouse vocals, tasty harmonies, world-class guitar and piano solos, driving bass lines, and an equally superb percussion section. The band's collective background in Rock, Blues, Jazz and Funk genres greatly influence the Hall of Fame musical selections that they masterfully shares with their fans. The Wolfepak Band has built a loyal following, and continue to be received with great enthusiasm.

The band is comprised of Charles Byrd (Vocalist); Emily Cleary (Vocalist); Deanette Rivas-Vasquez (Vocalist); David Wolfe (Band Leader/Drummer); Ulises De La Vega (Percussionist); Michael Weinstein (Bassist); Scott Sherman (Guitar & Vocals); and Larry Kessler (Musical Director/ KeyboardVocals).

This is one live show you do not want to miss!