The selected performance is NOT available for sale.
Please Select Tickets
You have selected: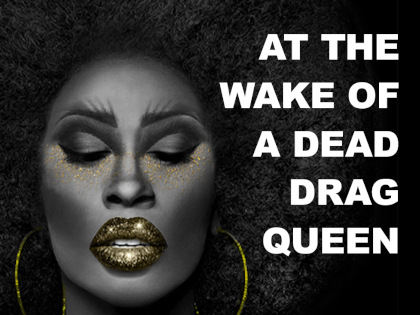 Half Capacity Saturday
At the Wake of a Dead Drag Queen
by Terry Guest
Saturday, November 20, 2021
at
2:00PM
Urbanite Theatre
1487 Second Street
Directed by Damian Lockhart

In rural Georgia, drag star Courtney Berringers (given name: Anthony Knighton) would like to welcome you to her wake. She has recently died from complications due to AIDS, you see. But make no mistake, this isn't your grandma's funeral. There will be no black frocks, no perfumed flowers, and definitely no crying. Tonight is a celebration.

Content advisory: Contains sexual themes, adult language and brief nudity.

"Fascinating, captivating, and heart-wrenching"
-Chicago Theatre Review

"With a heavy dose of humor, audience participation, and spectacular choreography, this lively play makes the audience forget we're watching a ghost story."
-Rescripted

Join us on Thursday evenings for talkbacks after the performance.
Half Capacity Performances:
Saturday, November 6th at 2pm
Saturday, November 20th at 2pm
Saturday, December 4th at 2pm